Cypress Dental
(225) 248-8400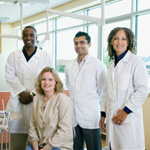 dental sleep clinic
3138 McIlhenny Drive
LA, Baton Rouge 70809
Office hours
Monday
8:00 a.m. - 3:30 p.m.

Tuesday
8:00 a.m. - 4:30 p.m.

Wednesday
8:00 a.m. - 4:30 p.m.

Thursday
8:00 a.m. - 3:00 p.m.

Office is Closed Friday, Saturday, Sunday and Holidays
About us
Welcome to our dental health care facility, Cypress Dental, Incorporated. Thank you for selecting us as your dental health care provider. Our team will strive to provide you with the best care possible through the latest in dental materials, techniques and knowledge, in a caring and comfortable environment.

Dr. LeJeune\'s philosophy of dentistry is based on caring for his patients\' health and safety by taking a Whole Body approach to dentistry. Our office takes this perspective because we understand that it is impossible to be healthy without good oral health. His practice is mercury safe and metal free and because of his concern for your overall health, he uses safe mercury amalgam (silver) filling removal procedures designed to minimize the patient\'s exposure to mercury vapor. These protocols are based on the recommendations of the International Academy of Oral Medicine & Toxicology (IAOMT) and other biological and holistic dental organizations.
As your Oral Health Doctor, Dr. LeJeune\'s goal is to provide unsurpassed dental care by blending the most advanced dental materials and procedures with an exceptional patient oriented approach. We are committed to offering you unparalleled dental care within the nurturing surroundings provided by our staff and office environment.
Dr. LeJeune combines the latest in dental technology with an appreciation for the relationship of the teeth and oral cavity to the health of the rest of the body. We strive to listen attentively to all of your concerns and find the healthiest and most balanced solution to treat your overall oral health needs.
Because Dr. LeJeune takes an integrative, holistic approach to dentistry, we will work with other qualified health professionals who can help guide the patient to optimal health and well-being.
Dr. LeJeune believes that continuing education is a powerful tool that allows him to give you and your family the best, state-of-the-art dental care. Each year he takes many hours of continuing education courses and he has advanced training in many areas of holistic, cosmetic, and conventional dentistry.
Our dental office uses state-of-the-art technology, with the latest in modern and safe dental equipment and materials. to provide our patients with healthy treatment options, including:
Digital X-Rays
Preventive Dental Education
Periodontal (Gum) Treatment
Safe Protocol for Mercury Amalgam (Silver) Filling Removal
Oral Cancer Screening
Mercury Free Fillings
Advanced Cosmetic Dentistry
Smile Makeovers
Tooth Whitening
Mercury & Metal Free Dental Restorations
Full & Partial Dentures
Implant Maintenance
Full Mouth Reconstruction
Sedation Dentistry
Orthodontics
Child & Infant Care
TMJ/TMD Evaluation & Treatment
Dr. LeJeune is a associated with a number of prestigious dental organization, including;
International Association of Mercury Free Dentists (IAMFD)
International Academy of Oral Medicine & Toxicology (IAOMT)

International Association of Orthodontics

Diplomat of the American Board of Craniofacial Pain

Dental Organization for Sleep Apnea

American Association for Functional Orthodontics
Our exceptional staff is made up of highly-trained, caring and motivated professionals who work together as a team to bring you the highest quality biological dental treatment in a healthy, warm and supportive setting.
Again, thank you for selecting Cypress Dental above all others. Please let us know if you feel we can serve any of your family members, friends, or colleagues. We appreciate the confidence you have placed in us.
Contact us
Kurt LeJeune, DDS
3138 McIlhenny Drive
Baton Rouge, LA 70809


E-mail:

kurt@cypressdental.com

Phone: 225.248.8400
Fax: 225.248.8800
Service we offer
Our dental office uses state-of-the-art technology, with the latest in modern and safe dental equipment and materials. to provide our patients with healthy treatment options, including:
Digital X-Rays
Preventive Dental Education
Periodontal (Gum) Treatment
Safe Protocol for Mercury Amalgam (Silver) Filling Removal
Oral Cancer Screening
Mercury Free Fillings
Advanced Cosmetic Dentistry
Smile Makeovers
Tooth Whitening
Mercury & Metal Free Dental Restorations
Full & Partial Dentures
Implant Maintenance
Full Mouth Reconstruction
Sedation Dentistry
Orthodontics
Child & Infant Care
TMJ/TMD Evaluation & Treatment