Dr. C Farrell Fruge DDS
(225) 292-9700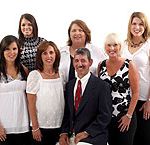 dental sleep clinic
11811 Coursey Boulevard, Suite A.
LA, Baton Rouge 70816
Office hours
Monday & Wednesday: 7:40am to 4:30pm
Tuesday: 7:00am to 4:30pm
Thursday: 7:00am to 1:30pm
Lunch: 1:00pm to 2:10pm
About us
Our staff is dedicated to providing quality care and treatment. Keeping patients informed and educated is a priority.
We strive to provide treatment in a timely manner with the highest integrity.

As always, we thank all of you who have entrusted us with your dental care and those of you who have recommended our practice to your friends and neighbors.

Dr. C. Farrell Fruge' and team.
Contact us

11811 Coursey Boulevard, Suite A.
Baton Rouge La.70816

Phone: 225 292-9700
Fax: 225 292 9701