Dr. James W. Medlock, D.D.S.
855-883-0355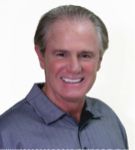 dental sleep clinic
2326 South Congress, Suite 1D
FL, West Palm Beach 33406
Office hours
About us
Doctor Medlock's Practice
As a graduate of the renowned Las Vegas Institute for Advanced Dental Studies and a member of the American Board of Cosmetic Dentistry, Dr. Medlock offers the highest degree of dental care and attention. Whether you are choosing from several bleaching options or having full mouth reconstruction, Dr. Medlock's 37 years of experience is expressed in artistic beauty and design with each case. He incorporates aesthetic smile design principals and high level technology to create balance, harmony, and uniqueness for every client. Dr. Medlock also utilizes an intraoral camera allowing the patient to see what he is seeing, affording the patient a visual understanding of what needs to be accomplished.


Neuromuscular Dentistry
Dr. Medlock uses cutting edge technology that results in the most precise, fast, and painless procedures as possible. Neuromuscular dentistry utilizes computerized technology to establish the ideal "bite" to maximize cosmetic results. This process acceses the patient's bite using jaw tracking electromyography and jaw joint sonography resulting in a precise diagnosis and blueprint for correct jaw alignment and vertical dimension. This process is also used to treat head and neck pain symptoms resulting from "TMJ". Harmony between teeth, muscle and joint is restored with reconstruction of the bite with biocompatible veneers, crowns, and bridges. As a member of the North American Neuromuscular Study Club ( NANSC), Dr. Medlock is committed to the study, science and advancement of neuromuscular dentistry.


Holistic Mercury-Free Philosophy
Dr. Medlock's practice is committed to holistic and healthy dentistry. As one of the pioneers in an ongoing movement toward mercury-free dentistry, his dedication to the cause has led to many radio and television appearances. As a member of the International Academy of Oral Medicine and Toxicology, Dr. Medlock's staff follows the IAOMT protocol in the removal of mercury-silver fillings. This protocol is very precise and protects the patient, doctor and his assistants during the removal procedure.

With his vast experience and a sincere passion for dentistry, Dr. Medlock stands by his commitment to serve his patients with impeccable and unique dental care. In our office, we offer the comforts of tea and fresh baked goodies daily. Please take our virtual tour and visit our media page for more information.
James W. Medlock, D.D.S.
Curriculum Vitae
Dr. Medlock is a graduate of the University of Missouri School of Dentistry with a degree as a Doctor of Dental Surgery (D.D.S.). He practiced in Clinton, Missouri for twelve years before moving to Florida in 1985. He worked for the Florida Department of Health for one year before reentering private practice as a Mercury-Free dentist.

Dr. Medlock is a Fellow of the Academy of General Dentistry, a member of International Academy of Oral Medicine and Toxicology (IAOMT), the Holistic Dental Association, North American Neuromuscular Study Club and the American Academy of Cosmetic Dentistry.

Dr. Medlock has completed thousands of hours in continuing education in all facets of dentistry including toxicity of mercury, biocompatibility of all dental materials, neuromuscular occlusion and TMJ and use of the K-7-I computerized diagnostic technology (computerized jaw tracking, electromyography & joint sonography).
Contact us
James W. Medlock, DDS
2326 South Congress, Suite 1D
West Palm Beach, Florida, 33406

Phone: 855-883-0355
Service we offer
Composite White Fillings
These are very good for small to medium sized fillings. They are bonded into place, removing the necessity to provide 'keys' in the tooth, thus conserving the tooth tissue.
Inlays (composite or porcelain)
Composite inlays are made of a very hard 'plastic' and are generally a better fit and less abrasive.

Ceramic inlays are advantageous to patients who may be allergic to petrochemicals - they are extremely hard however, and can cause abrasion to the opposing teeth.
Crowns and Bridges
Reinforced all-porcelain crowns & bridges have been available for over 9 years. Today metal free restorations are extremely biocompatible and very durable and cosmetic.