Dr Robert Dores
(860) 355-4137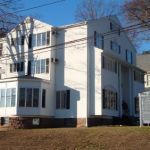 dental sleep clinic
1 Aspetuck Avenue
CT, New Milford 06776
Office hours
Monday - Thursday:
8:00 am - 8:00 pm
Friday - Saturday:
8:00 am - 5:00 pm
Doctor on call 24 hours
About us
Dr. Robert Dores has practiced General Dentistry at Dental Associates since 1984. Dr. Dores received his Bachelor Degree in Neurobiology and Behavior from Cornell University. Dr. Dores received his Doctor of Dental Medicine (DMD) at the University Of Pennsylvania School Of Dental Medicine, where he also served his General Practice residency.
Dr Dores completed advanced Aesthetic Dentistry training at the Las Vegas Institute for Advanced Dental Studies. He has extensive experience in the treatment of TMJ and Myofascial Pain. He also practices precision dentistry utilizing a high magnification microscope.
Dr. Dores is a member of the American Dental Association, the Connecticut State Dental Association, the Greater Danbury Dental Association, and Academy of Dental Group Practice. He is also a member of the American Academy of Dental Sleep Medicine. He is the Dental Director of the Dental Associates New Milford office.
When not taking care of patients, Dr. Dores and his wife enjoy spending time with their two teen-age sons. Dr. Dores also plays ice hockey and enjoys water-skiing and windsurfing.
Contact us
General Dentistry/
Periodontics/
Oral Surgery:
1 Aspetuck Avenue
Upper Level
New Milford, CT 06776
Tel: (860) 355-4137
Fax: (860) 355-4139
Pediatric Dentistry / Orthodontics:
1 Aspetuck Avenue
Lower Level
New Milford, CT 06776
Tel: (860) 355-4138
Fax: (860) 210-1665

Service we offer
Dental

Services
At Dental Associates, our preventive care program goes well beyond routine cleanings and cavity prevention. We also educate our patients as to the most effective oral hygiene habits and the best dental practices and techniques available today. Most importantly, we encourage our patients to ask questions in order to become informed participants when it\'s time to consider treatment options.
Your smile is often the first thing people notice when they meet you. And now, thanks to recent advances in cosmetic dentistry, anyone\'s smile can be improved. How do you think celebrities get those picture-perfect smiles? They take advantage of a variety of cosmetic dentistry options, including whitening procedures, bonding, porcelain veneers and more.
Orthodontics involves the diagnosis, prevention and treatment of dental \"malocclusions,\" or uneven bite. The Orthodontists at Dental Associates are skilled in the design and application of corrective orthodontic treatments to move teeth and jaws back into proper alignment. In the past, children were the prime recipients of orthodontic care. However, with recent advances in terms of appearance such as esthetic braces (clear braces and Invisalign) and reduced treatment times, more adults are opting for braces than ever before. We have a full time orthodontist in all four of our offices and a consult is FREE. Our Orthodontists have the most Invisalign expertise in the area and they are recognized by Invisalign as \"Elite Invisalign Providers\".
Pediatric dentistry involves the treatment of children, and requires two to three years of additional training after dental school. This training focuses on the growth and development of children's teeth, child psychology and management strategies, pediatric medicine and sedation and dental trauma treatment. Our pediatric dentists and staff are also fully prepared to care for children with handicaps or other special needs.
Restoring the form, function and beauty of your teeth and smile is what restorative dentistry is all about. Tooth-colored fillings, porcelain crowns, fixed and removable bridges, dentures and tooth implants are all part of the restorative process. If you\'re like most patients, and have fillings, you\'ve already had some basic restorative dentistry done.
Endodontic therapy is quite common, and Dental Associates is unique in that all of our general dentists are trained to perform it – providing a level of coordinated care, comfort and convenience that means a lot to our patients.
Periodontal disease can arise as a result of trauma or developmental irregularities, but most often is the result of bacterial infection. The bacteria that normally reside in the mouth colonize the tooth surfaces, work their way under the gum collar (think of a turtle neck sweater around the neck of the tooth) and form a sticky material known as plaque.
After four years of postgraduate dental education, an oral surgeon completes four or more years of intensive, postdoctoral, hospital-based surgical residency training. Oral surgery can involve such procedures as wisdom tooth removal, biopsies, and implant placement.
Implant Dentistry
Dental implants are now the treatment of choice for replacing a missing tooth or teeth. Implants look, feel and function like natural teeth, while helping to preserve the natural contours of a patient\'s face. Not everyone is a candidate for an implant but, if you are, we think it\'s the next best thing to a patient\'s original tooth. Sedation Dentistry
Many patients who have suffered through years of poor dental health because of their fear of the dentist, have reported that sedation dentistry has changed their lives by helping to restore the health and beauty of their smiles.
Problems such as headaches, jaw and neck pain, earaches, popping sounds in the jaw, the inability to fully open the mouth, and various other types of facial pain, are sometimes symptoms of a TMJ disorder.