Kincaid Orthodontics
(770) 516-5773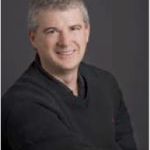 dental sleep clinic
355 Parkway 575, Suite 200
GA, Woodstock 30188
Office hours
Monday – Thursday:
8 a.m. – 5 p.m.
Friday:
9 a.m. – 12 p.m
About us
"For over 20 years, we've worked hard to make your orthodontic care a comfortable, rewarding experience. We do this by combining the latest orthodontics with the comprehensive, compassionate care we believe everyone deserves. Under our care, you or your child can look forward to pleasant and positive visits that result in a spectacular smile."
Jeff Kincaid DMD, MS
"I think the most important investment you can make is in a child. When I was a teacher, my two degrees in physical education assisted me in coaching youth sports. I enjoyed working with children, and later chose to become an orthodontist because it allows me to help children as well as adults.\"
"I don't just treat teeth. I pride myself in knowing each individual is special and deserves to be treated with respect and my undivided attention. I want to give my patients more than just straight teeth. I want all of them to gain a more positive image of themselves."
DMD: Medical College of Georgia School of Dentistry
MS: University of Tennessee College of Dentistry
MEd: University of Georgia
BS: Education, University of Georgia
Former Instructor: University of Georgia, Tiftarea Academy, Abraham Baldwin Agricultural College
Consultant/Product Development: Specialty Appliances, a full-service orthodontic laboratory
Member: American Association of Orthodontists, Southern Association of Orthodontists, American Dental Association, Georgia Dental Association
Board of Directors: Tourette Syndrome Association of Georgia/South Carolina, The Cottage School
When he's not practicing orthodontics, Dr. Kincaid enjoys hunting, golfing and boating. He also enjoys spending time with his wife, Janet, and their three children, Jason, Janna and Matthew. And, Dr. Kincaid is not bashful in telling you that his pride and joy is his grandson, Jacob.
Contact us
Call 770-516-5773
355 Parkway 575, Suite 200
Woodstock, GA 30188 • MAP
(At Hwy. 92 & I-575 behind the Post Office)
Fax 770-516-5779
---
Call 770-518-5180
540 W. Crossville Road, Suite 205
Roswell, GA 30075 • MAP
(On Hwy. 92 between Woodstock Rd. & Crabapple Rd.)
Fax 770-518-5184