Mary R. Isaacs, D.M.D., P.A.
(407) 696-5210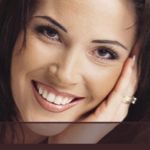 dental sleep clinic
5965 Red Bug Lake Road Suite 233
FL, Winter Springs 32708
About us
Dr. Mary Isaacs graduated from the University of Florida College of Dentistry with Honors and completed a one year Advanced Education in General Dentistry Residency program at the University of Missouri in Kansas City.
Dr. Isaacs has been in dentistry for over 20 years and has received numerous awards including the Academy of General Dentistry Achievement Award, The Quintessence Award for Clinical Achievement in Restorative Dentistry, The American Society of Dentistry for Children Merit Award, The American Association of Women Dentists Certificate of Recognition for Outstanding Leadership and Academic Excellence, and induction into Omicron Kappa Upsilon Honorary Dental Society.
She is a member of the American Dental Association, the Florida Dental Association, Central Florida Dental Association, The Greater Orlando Dental Society, the Academy of General Dentistry, Florida Academy of Cosmetic Dentistry, American Academy of Dental Sleep Medicine, Seattle Dental Study Club, Central Florida Dental Study Club, Spear Institute Faculty Study Club, and Schuster Center for Professional Development and Performance Coach.
As part of her commitment, she regularly attends continuing education classes. This involves extensive training in cosmetic and restorative dentistry, including restoring dental implants and oral appliance therapy for sleep apnea. Her training includes ongoing workshops, hands on training, and lectures at Spear Education and the Schuster Center for Professional Development. She believes that to find a naturally beautiful smile, you need to find an experienced dentist who is dedicated to her patients and professional growth. Dr. Isaacs takes great pride in her patients and her passion to make a difference in peoples lives.
Dr. Isaacs is currently an Affiliated Clinical Assistant Professor in the Department of Operative Dentistry at the University of Florida and a Spear Education Faculty Lead Mentor in Scottsdale Arizona and Seattle Washington.
On a personal note, Dr. Isaacs has been married to her soul mate Tony for 25 years, has two daughters Olivia and Michaela and a West Highland Terrier named "Rosie". Her leisure activity includes spending time with her family, various church activities, Eucharistic Minister to the Sick, studio cycling, photograpy, yoga, and training and competing in Triathlons.
Contact us
For more information about our office, you may contact us at:
Artisan Dental
(407) 696-5210 X 11 or
(407) 696-6488 fax, or
drisaacs@dentistryonline.com or
5965 Red Bug Lake Road Suite 233
Winter Springs, FL 32708
Service we offer
Treats Sleep Apnea
Laser Assisted New Attachment Procedure (LANAP)-non surgical periodontal treatment
Whitening
Tooth Colored Fillings
Porcelain Veneers
All Porcelain Crowns
Precision Partials
Implants
Bonding
Multimedia Patient Ed.
Intraoral Camera
Digital Photography
General TMJ
General Perio
General Endodontics
General Extractions
Nitrous Oxide
Female Dentist
Same day emergencies seen
Treats periodontal disease
Treats TMD
Restores teeth with veneers
Restores teeth with direct resins
Restores teeth with indirect resins
Restores teeth with hybrid restorations
Restores teeth with gold onlays
Provides implant restorations and overdenture
Provides partial dentures
Provides precision partial dentures
Provides esthetic bonding
Provides home whitening
Provides root canal therapy