Middle Georgia Center for Cosmetic Dentistry
(478) 225-4965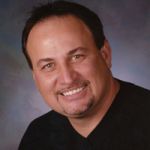 dental sleep clinic
1295 Russell Parkway
GA, Warner Robins 31088
Office hours
Monday to Wednesday, 8am-5pm
Thursday, 7am-3pm
About us
Making Middle Georgia Smile!
Dr. Curtis Hayslip attended the University of Georgia College and graduated from the Medical College of Georgia, School of Dentistry. Dedicated to the latest advancements in cosmetic dentistry, Dr. Hayslip takes pride in keeping up-to-date with the latest technology and ever-changing dental techniques. His extensive studies include PAC-live, founded by Dr. Bill Dorfman of Extreme Makeover fame; LVI, founded by Dr. Bill Dickerson; Dura-thin prep-less veneers developed by Dr. Dennis Wells, \"The Dentist of the Stars,\" who was also featured on Extreme Makeover.
Active in community events and organizations, Dr. Hayslip enjoys spending time on the golf course and with his lovely wife and children.
Professional Organizations & Certifications: