Siegel Dental Excellence
(561) 395-8080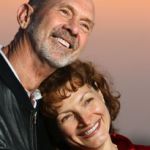 dental sleep clinic
7280 W. Palmetto Park Rd. Suite 206 N
FL, Boca Raton 33433
About us
About Us
Meet Your Dental Partners
Dr. Jeffrey Siegel
Dr. Siegel has served South Florida residents for over two decades. He graduated from the West Virginia University School of Dentistry and performed post-graduate training at Boston University and the University of Alabama in Birmingham, School of Public Health. To hone his skills and honor his commitment to lifelong learning, Dr. Siegel takes numerous continuing education hours, including courses in advanced cosmetic dentistry, Lumineers, sleep disorders, and sedation dentistry. Married to Judy, Dr. Siegel and his family live in the Boca Raton area.
Professional Organizations:
Gold Coast Academy of General Dentistry
Contact us
We're Here for You
Dr. Jeffrey S. Siegel
7280 W. Palmetto Park Rd.
Suite 206 North
Boca Raton, Florida 33433
Phone: 561-395-8080