Sleep Consultants, Inc.
(817) 332-7433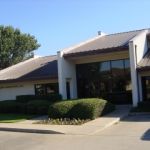 sleep lab
1521 Cooper Street
TX, Forth Worth 76104
About us
Sleep Consultants, Inc. is accredited by the American Academy of Sleep
Medicine for the diagnosis and treatment of sleep disorders. Our sleep
medicine practice has been continuously accredited since 1985. We differ
from most other sleep facilities in the Metroplex by offering diagnosis and
treatment of all sleep problems (not just sleep apnea), a full range of
treatment options for sleep disorders, and follow-up care for our patients.
Our goal is to resolve the patient's sleep or waking complaint by making the
appropriate diagnosis, and then treating the problem until the patient is
satisfied.
Patient Testimonials
"I appreciate the attentiveness and professionalism of the friendly staff. I
slept like I do at home." Marilyn Hurd, June 2009
"I felt like I stayed overnight at a nice hotel. Ron was very nice and made
this a pleasant experience." Coy Sellers, June 2009
"Sarah is truly an asset to the company. She's warm and makes you feel right
at home. She's the best. Keep her forever. Provides outstanding customer
service." Robert Richardson, August 2009
"Terry is very nurturing, respectful, efficient." Lanell Bailey, August 2009
"Ron was very patient and helped find a comfortable mask." Glydle Wiley,
October 2009
"You can tell Tom cares a great deal and is very knowledgeable. He answered
all my questions and was very attentive. He made me feel very comfortable."
Kemp Hoop, December 2009
"The previous sleep clinic I went to was like a factory. They just ran
people through. There was no real contact with a doctor. You were issued
CPAP and that was it. There was no follow-up. Sleep Consultants has been a
much better experience. There's a big difference." Mr. Price, January 2010