Colorado Snoring And Sleep Apnea Center
(303) 422-3655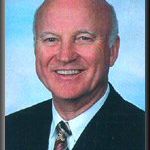 dental sleep clinic
7207 Grandview Ave
CO, Arvada 80002
Office hours
Monday - Thursday 8:00am - 5:00pm
Friday - Closed
About us
Dr. Sam Callender achieved his dental and orthodontic degrees from the University of Missouri at Kansas City. He is a Board Certified Orthodontist, the highest specialty rating in the field and Board Certified in Sleep Disorders. He has the experience of over 30 years.
He is an active member of the…
American Academy of Sleep Medicine
Academy of Dental Sleep Medicine
Academy of Clinical Sleep Disorders Dentistry
The American Association of Orthodontists
The Colorado Dental Association
American Academy of Craniofacial Pain
Dr. Sam says… Most people with snoring problems and sleep apnea benefit from following these few general measures…
Exercise regularly
Lose excess weight
Avoid alcohol prior to going to sleep
Avoid heavy meals 3 hours before bed time
Avoid medications that make you drowsy
Sleep on your side
… however, many times it take multidisciplinary care to treat the problem effectively. Dentistry is an integral part of sleep medicine. Working together with physicians, a trained sleep dentist is a valuable member of the SLEEP TEAM.