Craniofacial Diagnostic Center
(303) 691-0267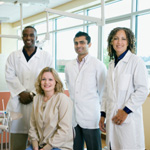 dental sleep clinic
1660 South Albion Street 10th floor, Suite 1008
CO, Denver 80222
About us
Dr. Stephen M. Winber, director of the Craniofacial Diagnostic Center, has had an interest in and involvement with temporomandibular disorders dating back to his undergraduate studies at Columbia University School of Dental and Oral Surgery, where he received his doctorate in 1957.
During his military service and 30 years of general practice, he continued his studies in the field and included the treatment of temporomandibular and associated disorders to a greater and greater extent in his practice until, in 1989, when he retired from general practice to devote his efforts and skills full-time to disorders of the temporomandibular joints and associated structures of the head and neck. He has had over 2000 hours of graduate study directly related to this field and he holds diplomate status in the American Academy of Craniofacial Pain, the American Academy of Pain Management, and the American Board of Orofacial Pain.
In the 1994, Dr. Winber received a Master\\\'s degree in biomechanical trauma from Lynn University. He is a full member of the American Academy of Forensic Sciences, engineering section, and has delivered presentations on whiplash injuries at their national meetings.
He has completed a certificate course in collision reconstruction by Texas A&M University, and a certification course in whiplash injuries by the American Academy of Craniofacial Pain.
Dr. Winber has served on the Board of Directors of the American Academy of Craniofacial Pain, and on the examination council of the American Board Orofacial Pain. He has lectured extensively, locally, nationally, and in Japan.
Contact us
1660 South Albion Street
10th floor, Suite 1008
Denver, Colorado 80222

Phone #: 303-691-0267
Business Fax #: (303) 691-0268

E-mail: winber@drsmwinber.com